Our must have for Spring Summer 2019
Lineapelle Milano Fair, pattern book and all the trends for next Spring Summer
You followed us during the usual appointment at the end of February, the Lineapelle Milano fair and you had the chance to share with us our research through our pattern book published as usual on our website.
Now is the time to draw conclusions!
The choice for the cover of our Spring Summer 2019 pattern book went on the joy of a brilliant cyan that recalls a clear summer sky. In perfect harmony, therefore, with the trends of SS 2019, where the theme of Nature is protagonist with the colors of water, sky and earth.
The hundreds of people who came to visit us at our stand from all over the world during Lineapelle Fair, were able to appreciate both our classics and the new products, which always have in common the extreme attention to materials, detail and color.
Pastel shades, pink and coral have played a leading role, as well as rhinestones and glitters, embellishing traditional products.
Moreover, laminate leathers caught the eye of customers who carefully analyzed the excellent workmanship of our products and found inspiration for the summer of the coming year.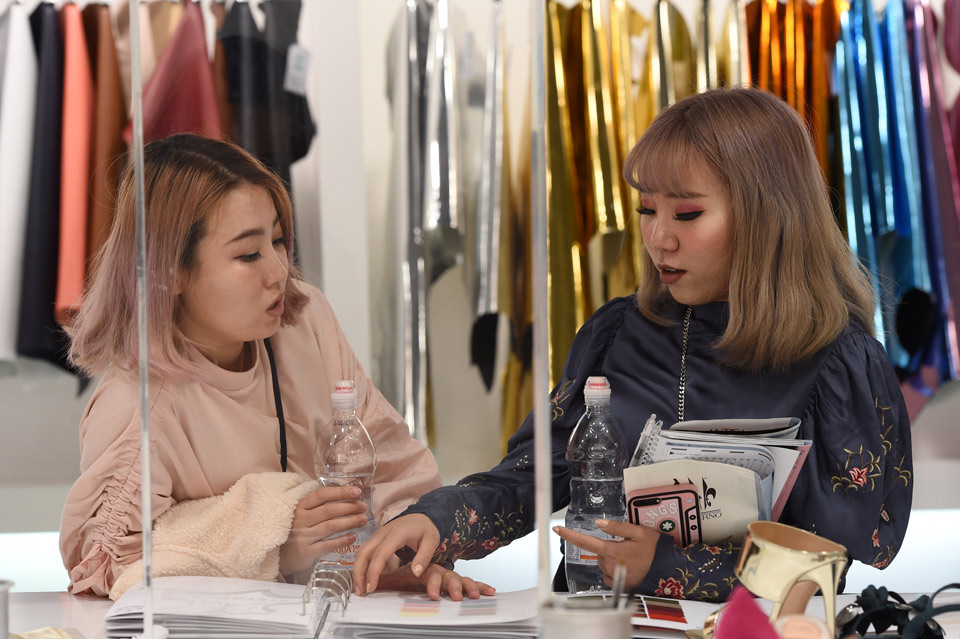 Finally, this sandal sabot has been a gem that attracted everyone's attention, a must have for the Spring Summer 2018, made of suede and embellished with a Swarovski jewel heel.
Willing to see some other pics from our stand? Find them all out on our dedicated Pinterest board, here!
Seguici e condivi sui social: