Spring-summer 2016 … Motto: take risks!
Spring is in the air. With the first sunny days and milder weather the yearning for colour and novelty grows… So we want to talk about a spring-summer essential: shoes! Let's find out the new trends for the coming months!
Shoes, as they say, are never too many. Leisure or formal ones, day shoes or evening shoes, low or high heel, they are the essential accessory item to express one's identity or simply mood.
So the leather, timeless and main material for the production of footwear, varies in infinite combinations of colours, shapes and textures, offering thus its versatility to the creative genius of fashion designers and artisans.
For 2016 the watchword is experiment, up to eccentricity and anarchy: get ready for a summer of a fusion of styles, with combinations almost unthinkable in past seasons, with bold colours and original patterns.
Starting from the shape: goodbye to round lines, pointed shoes welcome back! This is the summer of the grand comeback of elongated shapes, in line with the return of soft and baggy trousers.
Lines become simpler, we will see less plateau and more minimal style décolleté, yet enriched by fine details and audacious combinations of colours and materials.
For the spring short ankle boots are all the rage, frequently evoking a style going from romantic-country to tribal, with very pleasurable ethno-chic effects. Suede is very common, delicate and just perfect for the season, both in closed shoes and sandals.
Left below, "Grandiose Bootie" by Stuart Weitzman, of singular shape and heel, which is wide at the bottom.

Pastel colours give way to strong and warm hues, especially in the shades of red (below, right,  "Alia" by Gianvito Rossi) and to natural ones which recall leather tones, taking the entire range of brown, ochre and sand.
Black is timeless, sober and elegant at the same time, even when in tribal mode.
Combinations are getting bold, like in this beautiful Prada Sandali (left below), which pair colourful suede with silver details.
Make room to glossy patent, which enhances the colours and is spot on for the evening, as in the case of the refined "Pigalle" by Louboutin (right above),  which have become a true icon of the brand, recognizable even by the flame red soles.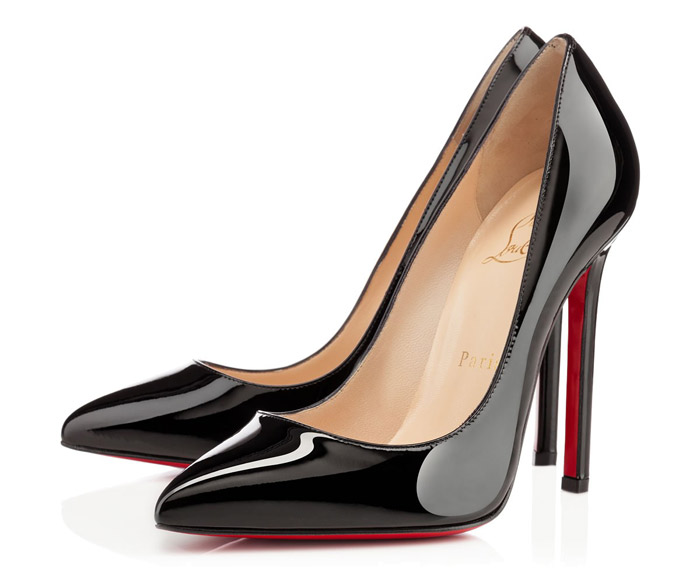 But, for those who want to stand out, there is a glittering option: the mirror leather, pure shine, in gold and silver hues: challenging colours? Hardly! Much more versatile than expected, the metallic effect allows any colour combination, enhancing even the simplest outfit.
Jimmy Choo, for the celebration of his twenty years in the field, has just given us a really beautiful video that underlines the figures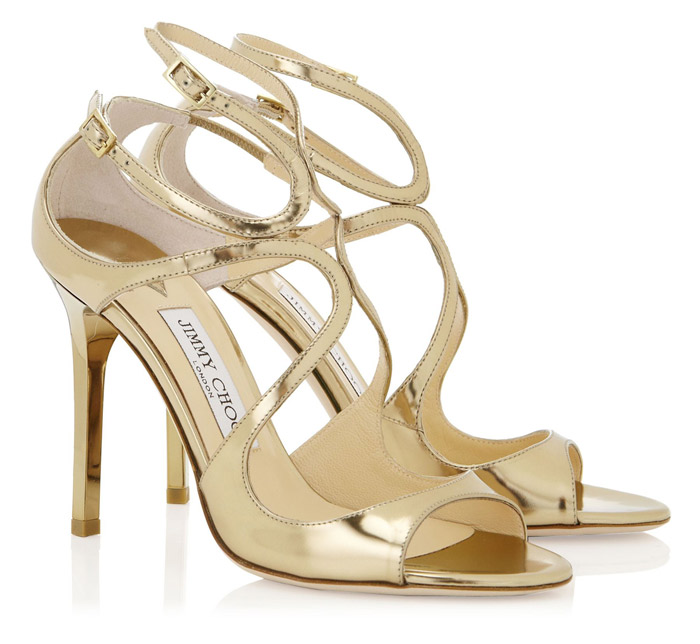 for the presence of the well-known brand on the red carpets worldwide. Over 618 total appearances, the most worn shoe design is the "Lang": bold and classy. No wonder it has been chosen in its gold version by many stars: isn't it wonderful?
Guess who produces the mirror leather used to create it…
Many designers have selected this leather for their most refined creations, with their stratospheric heels and absolutely gorgeous designs (above, the beautiful "MaryJane" by Giuseppe Zanotti), but mind you… these hues are becoming more and more common even for sportier shoes, like sneakers, perhaps with a slight wedge heel inside or embellished by details like small studs, charms or small brilliants.
Be it high or low, as soon as you will wear a golden (or silver) shoe, you will feel like a queen!
Seguici e condivi sui social: