How we are and how we were
Our headquarters from the 90s to today has been having a great evolution: look how far we went in some decades of history of Conceria Stefania.
The masonry wall with the old logo has left room for a bright and elegant series of windows, a unique structure of its kind.
And here is a beautiful aerial photo made with the help of a drone in 2017 compared to a photo of the 90s, when drones were mentioned more in science fiction films than in everyday life.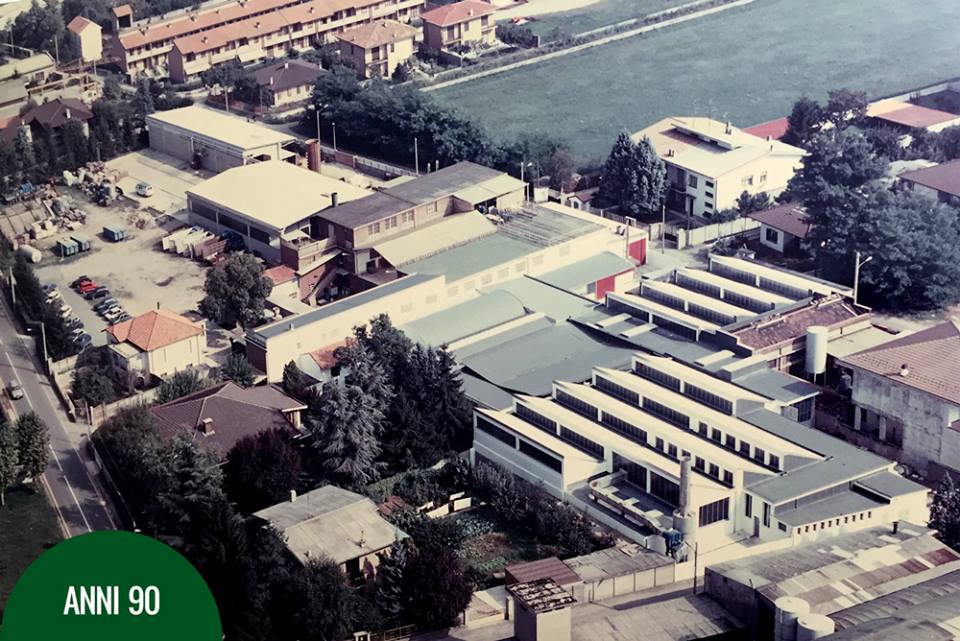 Attention and respect for nature and the environment have always been among our priorities. Here is the area dedicated to water purification, as it was in the 90s and as it is today.
And finally, our entrance seen from Viale Magenta.
Seguici e condivi sui social: